Sell Your Oil & Gas Royalties
We buy oil and gas royalties in Texas, Kansas, New Mexico, Oklahoma, and other states.
Our Process is Quick and Easy
Selling your oil and gas royalties doesn't have to be difficult (or take a long time).  It doesn't take us long to evaluate your mineral rights and provide you with an offer.  We do all the work and cover the costs – we'll even pay this year's mineral property taxes.
Our 4-Step Process
We provide a turnkey solution to selling mineral rights.  Our goal is to make this as easy as possible for you – even if you have newly inherited your minerals and you don't know where to start.  We will hold your hand and help you through the process (actually, we do all the work).  
1. Request an Offer
Request an offer to start the process of selling your oil and gas royalties.
2. Submit Royalty Statements
Send us the last few royalty statements and any supporting documents (deeds, family names, leases, division orders, etc.). 
3. Review and Accept Offer
We will review and appraise your mineral rights and provide you with a competitive offer.
4. Sign Deed and Receive Payment
Once we agree on a price, a closing date will be scheduled. You will sign and notarize the document and receive your wire transfer (or check, if you prefer).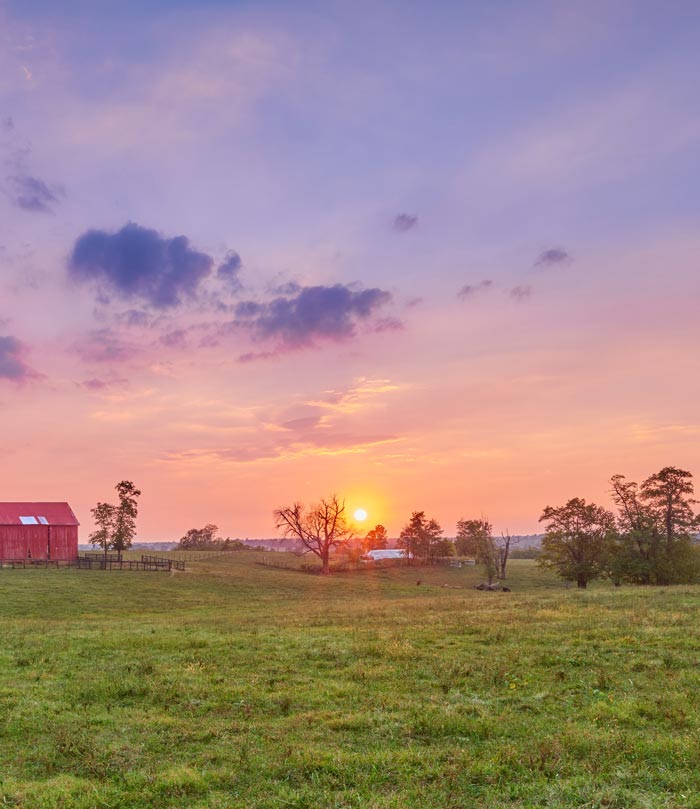 Why Sell To Blue Mesa Minerals?
You could sell your oil royalties to anyone, so why sell to us?
1. We're Just Like You!
I'm not a landman. I don't have an MBA. I'm entirely self-taught and I started out like you – I inherited mineral rights and later started buying them.
2. We Are Self-Funded
We aren't backed by private equity or venture capital. We are entirely self-funded, using the royalties we earn to buy more mineral rights. We are spending our own money – not someone else's!
3. Blue Mesa Minerals is Woman-Owned
Blue Mesa Minerals is a woman-owned business. Our Founder and President is a woman, and you don't see many women in the mineral acquisition space.
5. We Buy Small Mineral Rights (As Well as Larger Minerals)
Most mineral buyers turn away small minerals because of the time and cost involved. We welcome small mineral owners and treat them the same as someone with much more valuable minerals.
6. We Don't Flip Mineral Rights
We don't flip mineral rights. We keep what we buy and use the royalties to buy more minerals.
7. We Focus on Education
Our goal is to educate mineral owners so we provide graphs, maps, and background info with each offer. We want you to know what you're selling!
How We Value Oil and Gas Royalties
There are many factors that play into the value of oil and gas royalties, including the location, production status, development potential, commodity prices, lease terms, and more. 
Location
Royalties in the most competitive shale basins plays are more valuable than those in older oil and gas fields with conventional vertical wells.
Producing vs. Non-Producing
In general, producing minerals are often worth more than non-producing minerals because they generate royalty revenue.
Oil & Gas Prices
When oil and gas prices drop, royalty checks are lower and sometimes wells become uneconomical and are plugged.
Lease Terms
Favorable lease terms (such as a high royalty reservation or cost-free lease) can raise the value of your royalties.
Operator
There are a few well-known operators who take exceptionally high deductions, reducing your royalty revenue.
Production
Highly productive oil and gas wells can increase the value of your minerals.
Who We Buy From
We buy oil and gas royalties from individual mineral owners, trusts, and nonprofits.
Individuals
Individuals often sell mineral rights after inheriting them or during their estate planning process.
Trusts
We buy oil and gas royalties and mineral rights from both family and institutional trusts.
Individuals
Individuals often sell mineral rights after inheriting them or during their estate planning process.
Why Sell Your Royalties?
People
sell royalties for a variety of reasons
. As a royalty owner, you are fortunate to own an asset that can be quickly converted to cash. It is advisable to sell while you are still receiving royalties – after all, oil and gas are finite resources, and all well eventually run dry. It's better to sell early and maximize the value.  It can be harder to sell very small minerals or interest in a very new wells (because of the steep decline curve).
Why People Sell Their Mineral Rights
I am putting my affairs in order. I don't want to burden my kids with the hassle of transferring ownership and managing small mineral rights. When my sister passed away, my niece and nephew had to hire an attorney to help them with the minerals. I don't want my kids to go through that.
I inherited my mineral rights so they were sentimental, but I don't really want to bother with managing them and filing extra tax returns. I decided to sell and use the money as a down payment on my house.
I had no idea how fast the oil production would decline. My checks are only 20% of what they were a few years ago. I should have sold my mineral rights when the wells were brand new and still generating huge royalties.
My oil wells have been producing for decades and the reserves are almost depleted. Once the wells are plugged, the value will be significantly lower. I'd rather cash out now.
I inherited mineral rights, but don't want to be involved with fracking and fossil fuels. I would prefer to support renewable energy and do my part to reverse climate change.