Our Process is Quick and Easy
We buy oil and gas royalties and mineral rights in Texas, Kansas, Oklahoma, New Mexico and throughout the United States. If you have a clean title and relevant documents (royalty statements, division orders, lease, title documents), we can move this process along quickly. We can usually give you an offer in 48 hours. Unlike a lot of companies, we don't flip minerals. We pay cash, and we keep what we buy, which allows us to offer a fair market price and close quickly.
Four Things to Consider:
If you are an older mineral owner, you should consider the following when planning for your future and the future of your mineral rights.
1. Avoiding Ancillary Probate
If you own minerals in multiple state, our estate executor may have to open an ancillary probate in each state in order to transfer or sell the mineral rights.
2. Future Long Term Care (or Assisted Living) Needs
Mineral rights are usually considered when evaluating your financial obligation for long-term care.
3. Financial Consequences of Multiple Transfers
Your mineral rights may need to be transferred to your spouse and then again to your children. It can be expensive to transfer the minerals.
4. Sell While There is Still Value
It is very hard to sell small (and non-producing) mineral rights. It's better to sell while there is still value.
A Tale of Two Mineral Owners
This is a true cautionary tale of two mineral owners. Both are older ladies who inherited their minerals from their grandfathers, who were employed in the oil and gas industry. Both inherited mineral rights in multiple states, but each made a different choice in deciding how to handle their mineral estate.
Mineral Owner A decided to sell her minerals because she didn't want to leave her heirs with the burden of opening ancillary probate in another state and incurring the expense of transferring all her minerals, most of which generated very little revenue (and several were non-producing).
Mineral Owner B left her entire estate to her husband and appointed her daughter as her personal representative. She probably had no idea that it would take her daughter years to wrap up probate and that her daughter would need to open ancillary probate in each state where she owned minerals in order to transfer (or sell) the minerals. It was an expensive and time-consuming process and sadly, the minerals were so small that they really didn't have much value.
Avoiding Ancillary Probate
If you pass away owning minerals in states where you do not reside, the executor of your estate may have to open an ancillary probate in those states in order the transfer or sell your mineral rights. In many states, the law requires that the estate executor or personal representative, be recognized by that state's court as having the authority to transfer or sell real property. Many mineral owners don't realize this and unknowingly cause their heirs to spend a lot more time, money, and effort to wrap up their estate.
How can you prevent ancillary probate for mineral rights?
To avoid ancillary probate for mineral rights, you should consider either transferring your minerals to your heirs early, sell your mineral rights, or put them inside a Limited Liability Company or Family Partnership.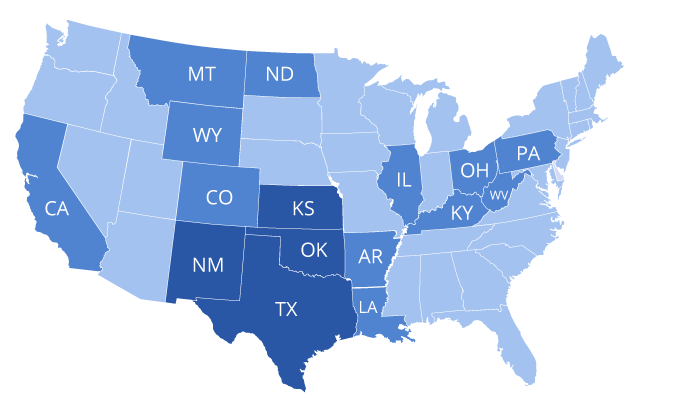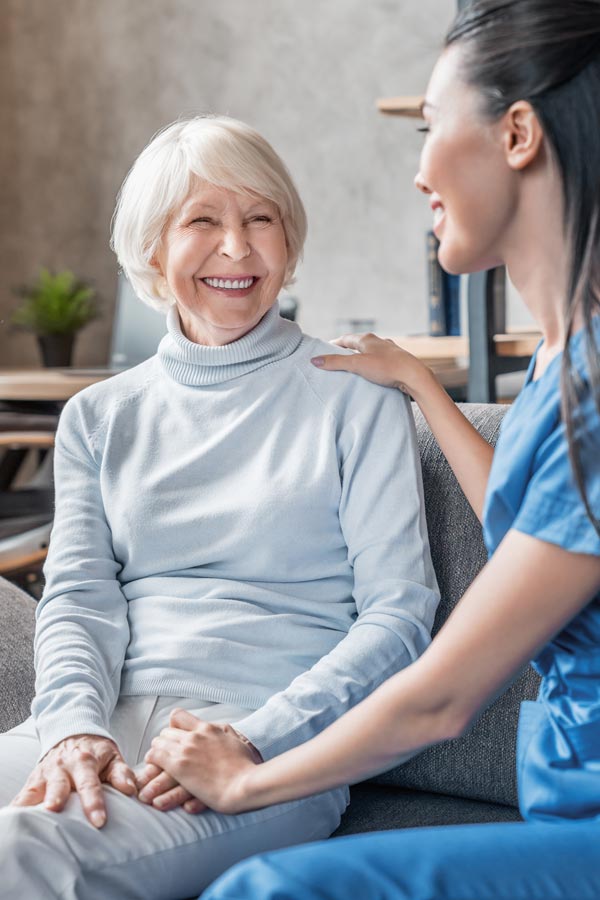 Consider Long Term Care Requirements
Many mineral owners do not realize that their mineral rights will be taken into consideration when determining their financial responsibility for paying for long-term or nursing home care. While the monthly payment is helpful, consider the fact that oil and gas are finite resources and will eventually be depleted. Royalty checks decline over time, providing less of a benefit.
If you choose to sell your mineral rights, make sure you do it 5 or more years before you anticipate needing long term care (different states may have different requirements).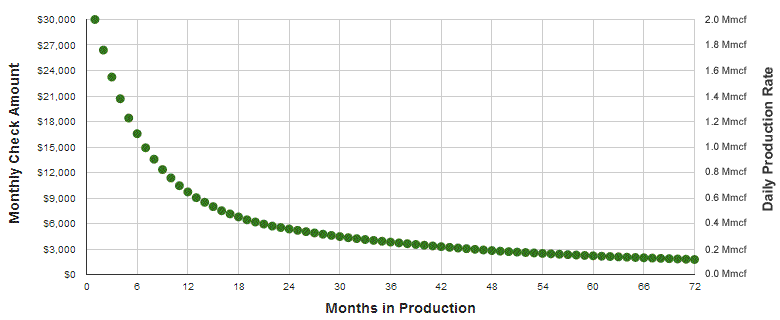 Well While Your Minerals Still Have Value
Oil and gas are finite resources, and all reservoirs eventually run dry. Mineral owners are often ecstatic to see their first few royalty checks, and disappointed how quickly the checks decline. Overt time, the royalty payments dwindle until they are so small ($50-$100 per month) that they aren't worth very much. By then, it might be too late to sell them.
It takes almost the same amount of effort to buy small or large mineral rights. The time and expenses associated with researching the minerals, providing a quote, drafting the deeds or assignments, and closing the transaction, can be more than the minerals will earn in a year!
Really small mineral rights may cost more to record in the county deed records than they are even worth.
If you are considering selling your minerals, do it while there is still value.
Avoid Multiple Transfers
While leaving your mineral rights to your spouse sounds like a kind and wonderful thing to do, consider what might happen if your spouse is in poor health and does not outlive you for long. Your children (or family members) may have to transfer the ownership to your spouse and then turn around and do it all again. This can be an expensive and time-consuming process – especially if ancillary probate needs to be opened in states where you own mineral rights but do not reside.
You can avoid this by transferring the minerals early (or selling them if your heirs are uninterested), or by putting the minerals in an LLC or Limited Family Partnership.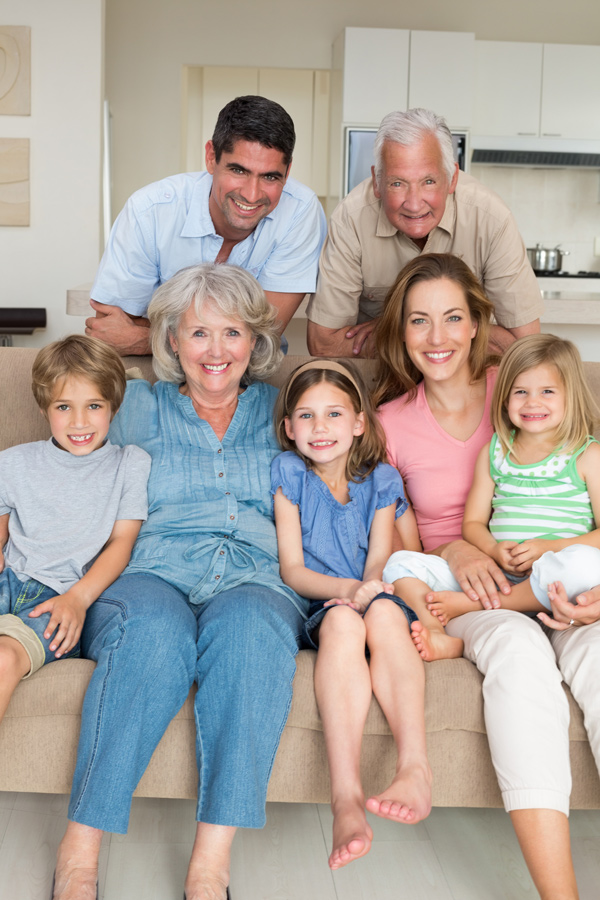 How We Value Mineral Rights
There are many factors that play into the value of mineral rights. These include location, producing vs. non-producing properties, current oil and gas prices, well production figures, lease terms, and even the operator of the well or wells. We also look at the risks of buying and owning minerals that you are interested in selling.
Location
Minerals in the hottest shale plays are more valuable than those in older fields with conventional wells.
Producing vs. Non-Producing
Producing minerals are often worth more than non-producing minerals because they are generating revenue.
Oil & Gas Prices
When oil and gas prices drop, revenue drops, and sometimes operators are unable to continue operating the well.
Production
Highly productive wells (and off-set wells) can increase the value of your minerals.
Lease Terms
Favorable lease terms (such as a 25% royalty reservation) positively impact the value of the leased minerals.
Operator
A small number of operators are unethical, and their reputation automatically devalues your minerals.
Why Sell?
People
sell mineral rights for a variety of reasons
. As a mineral owner, you are fortunate to own an asset that can be quickly converted to cash. It is advisable to sell while you are still receiving royalties – after all, oil and gas are finite resources, and all well eventually run dry. It's better to sell early and maximize the value.
Why People Sell Their Mineral Rights
I am putting my affairs in order. I don't want to burden my kids with the hassle of transferring ownership and managing small mineral rights. When my sister passed away, my niece and nephew had to hire an attorney to help them with the minerals. I don't want my kids to go through that.
I inherited my mineral rights so they were sentimental, but I don't really want to bother with managing them and filing extra tax returns. I decided to sell and use the money as a down payment on my house.
I had no idea how fast the oil production would decline. My checks are only 20% of what they were a few years ago. I should have sold my mineral rights when the wells were brand new and still generating huge royalties.
My oil wells have been producing for decades and the reserves are almost depleted. Once the wells are plugged, the value will be significantly lower. I'd rather cash out now.
I inherited mineral rights, but don't want to be involved with fracking and fossil fuels. I would prefer to support renewable energy and do my part to reverse climate change.